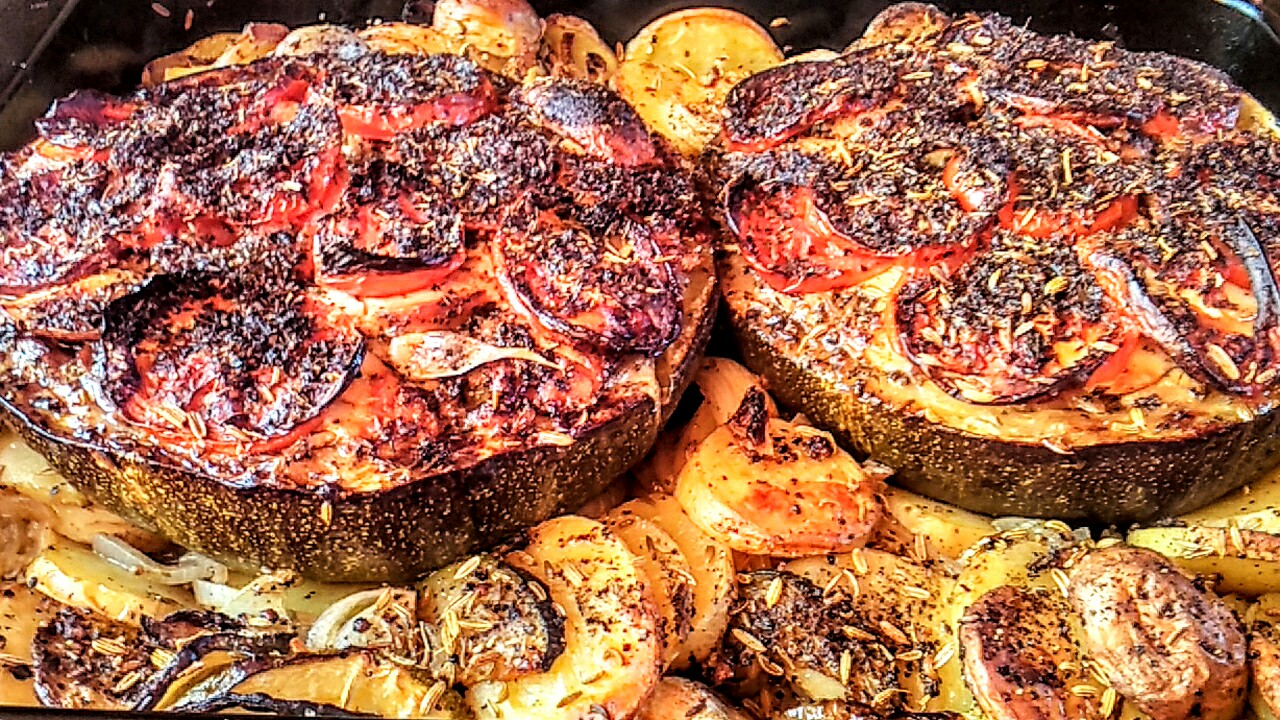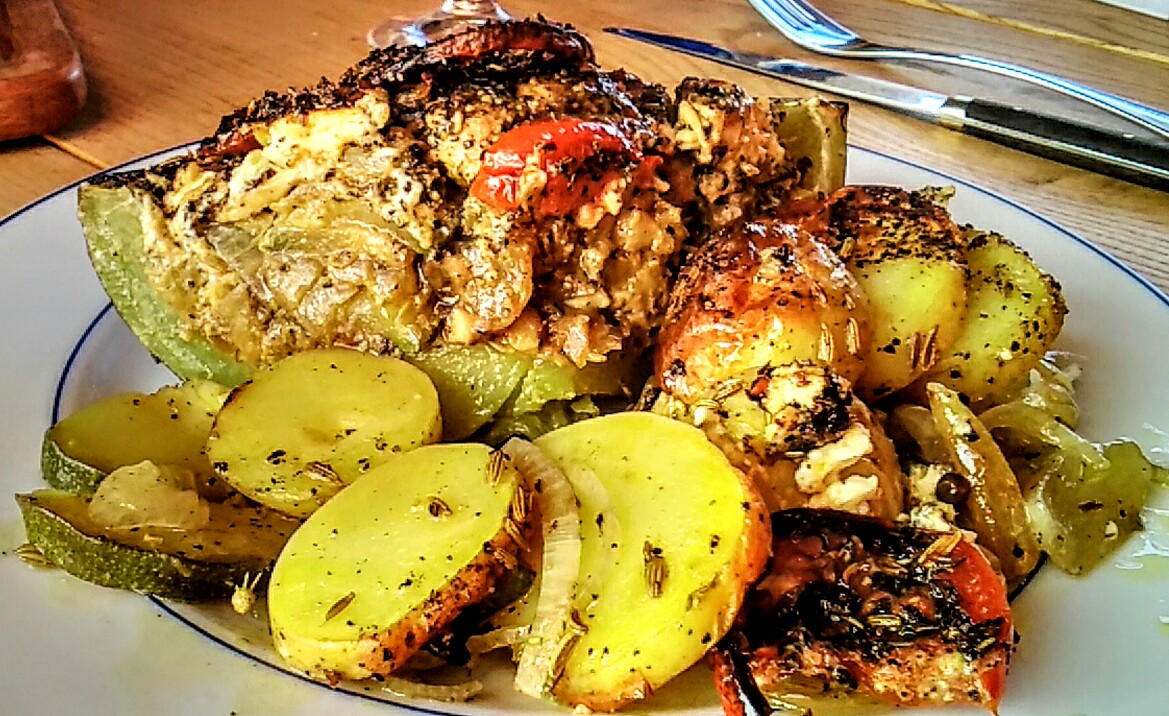 Antoine Farrugia cook for us in the evening…
QARRABALI (zukkini) a huge one ?
empty zukkini. fry the garlic +mushrooms+parsley
then fry the inside taken out from zukkina
then fry onions and yr done. mix everything by beating 2 eggs. fill the empty body of zukkina with filling.. cover surface with gbejna and recover with tomatoes.
put all in oven AL FORNO with potatoes, onions olive oil, garlic and fennel..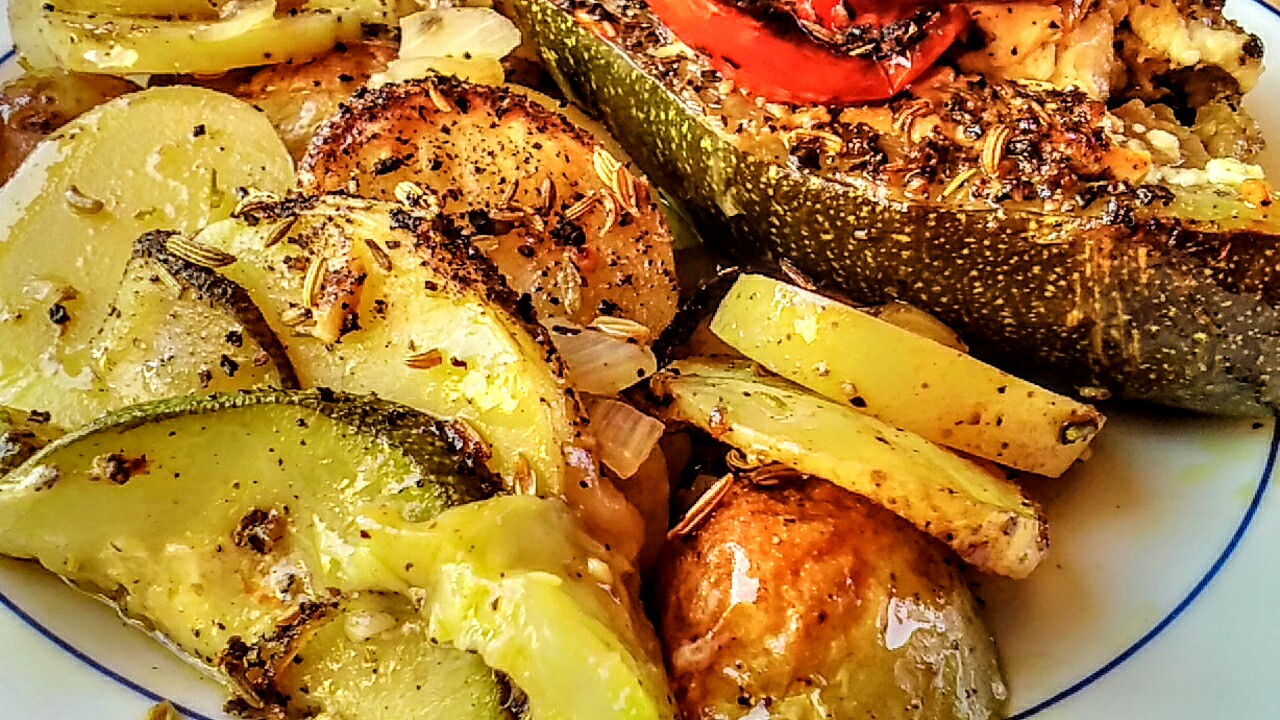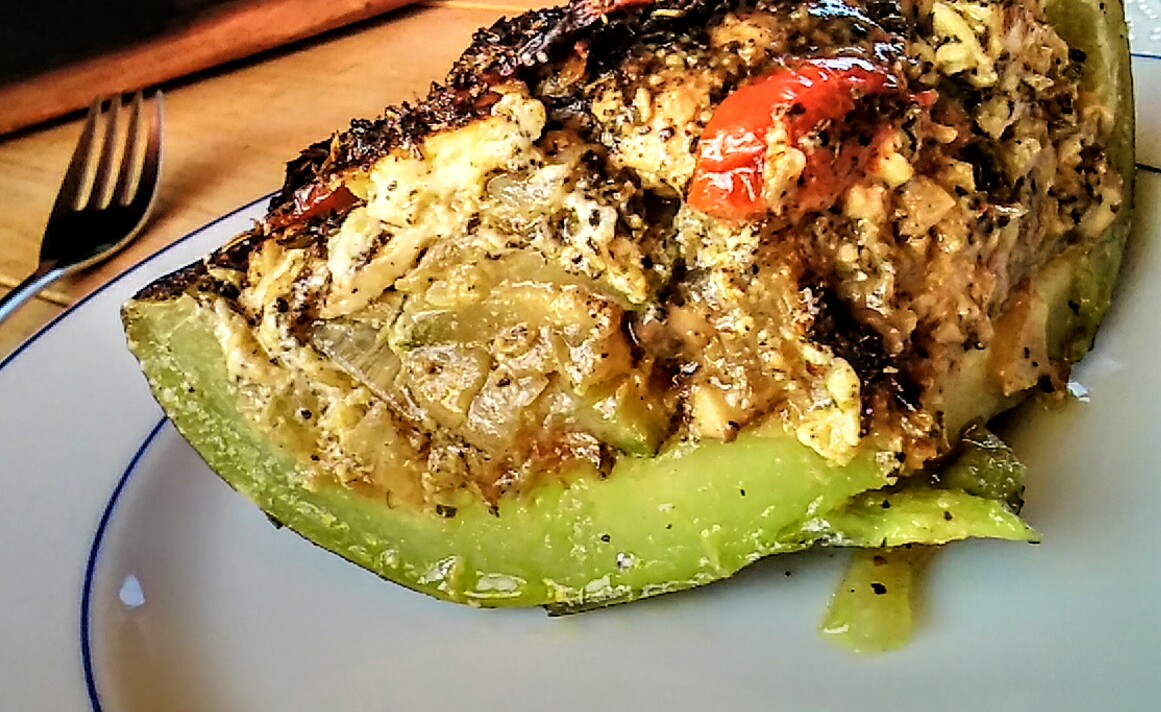 ……………………
Arabic grilled vegetables
just fresh veg as onions, zukkini, garlic in jacket, paprika (red-yellow-green) olivies, capers,baby carrots , broccoli &parmesan…. Olive oil salt&pepper plus fennel.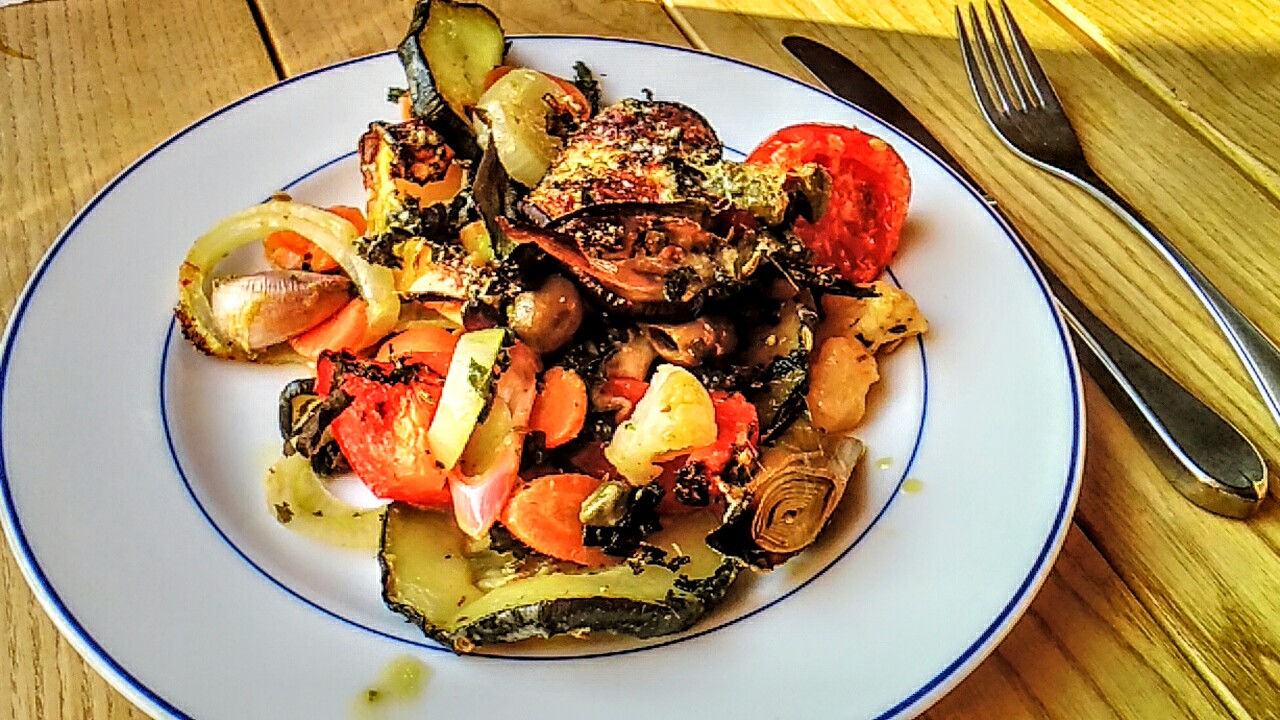 cook in oven for 30 min and grill it for another 15 min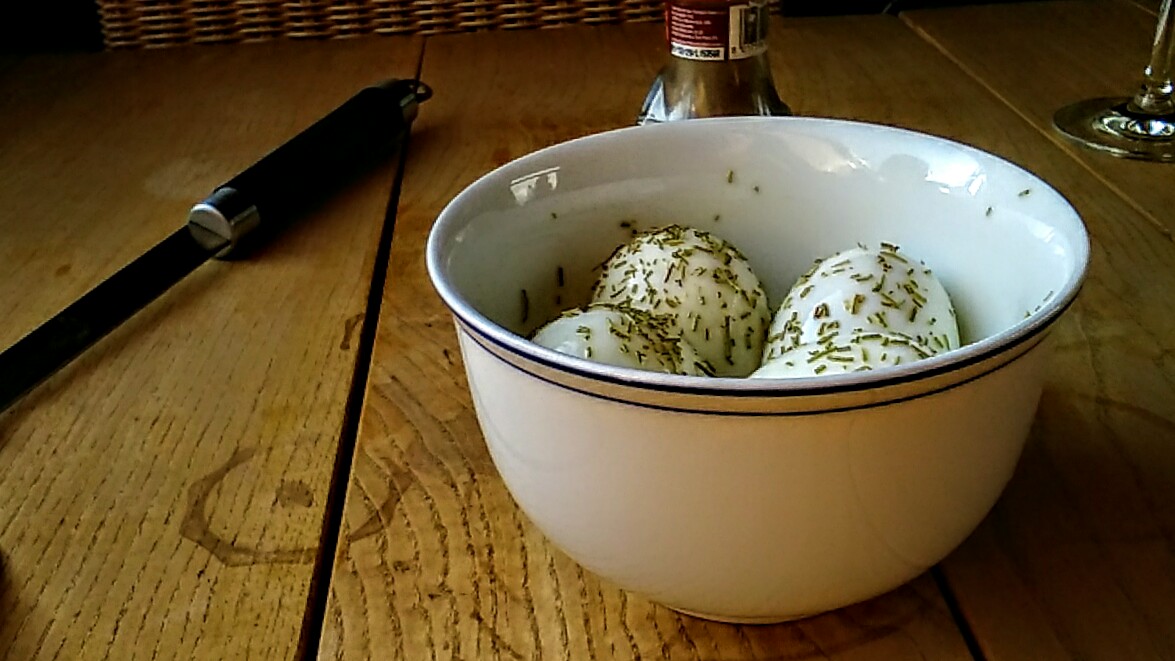 once at my old bar in Mqabba Malta my brother made a huge dinner for his workers. because some of them they was Muslims, Amir a Libyan guy friend of mine asked me to cook for them. Loved to see what he was doing especially the vegetables. So just raw… vegetables
.good olive oil…salt &cpepper and a bunch of passion for what you are doing….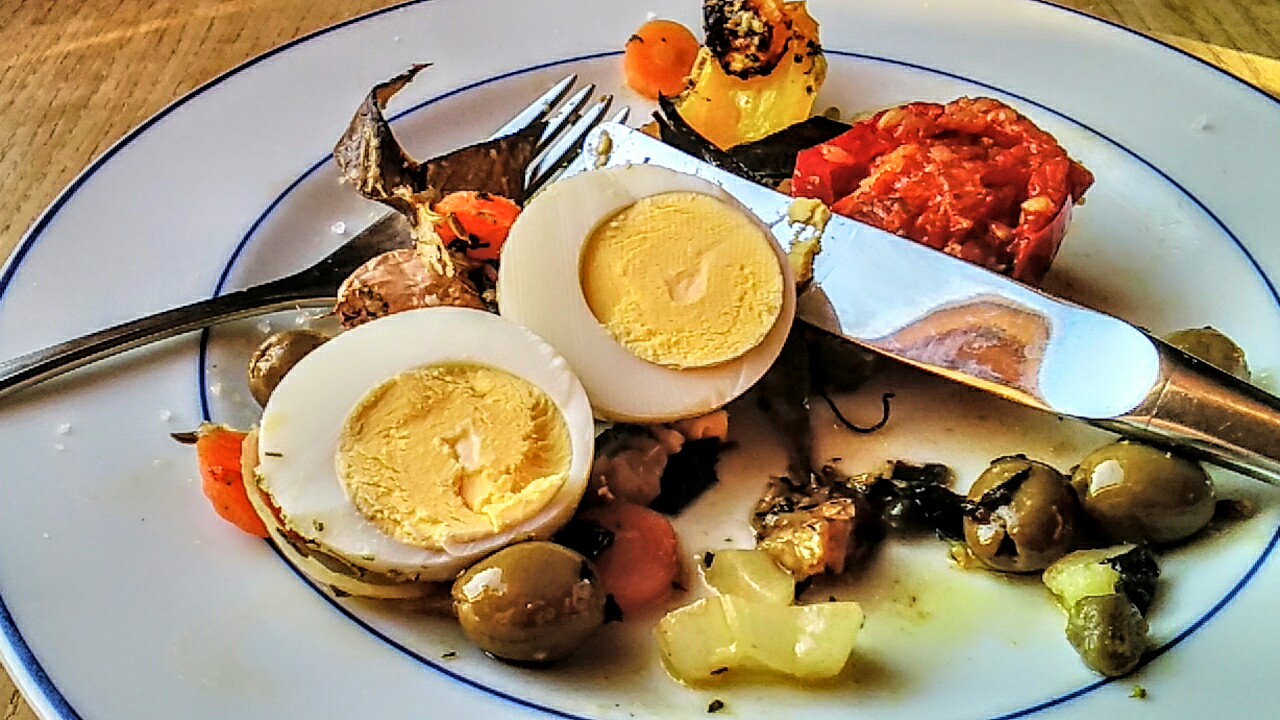 ………
Pasta al forno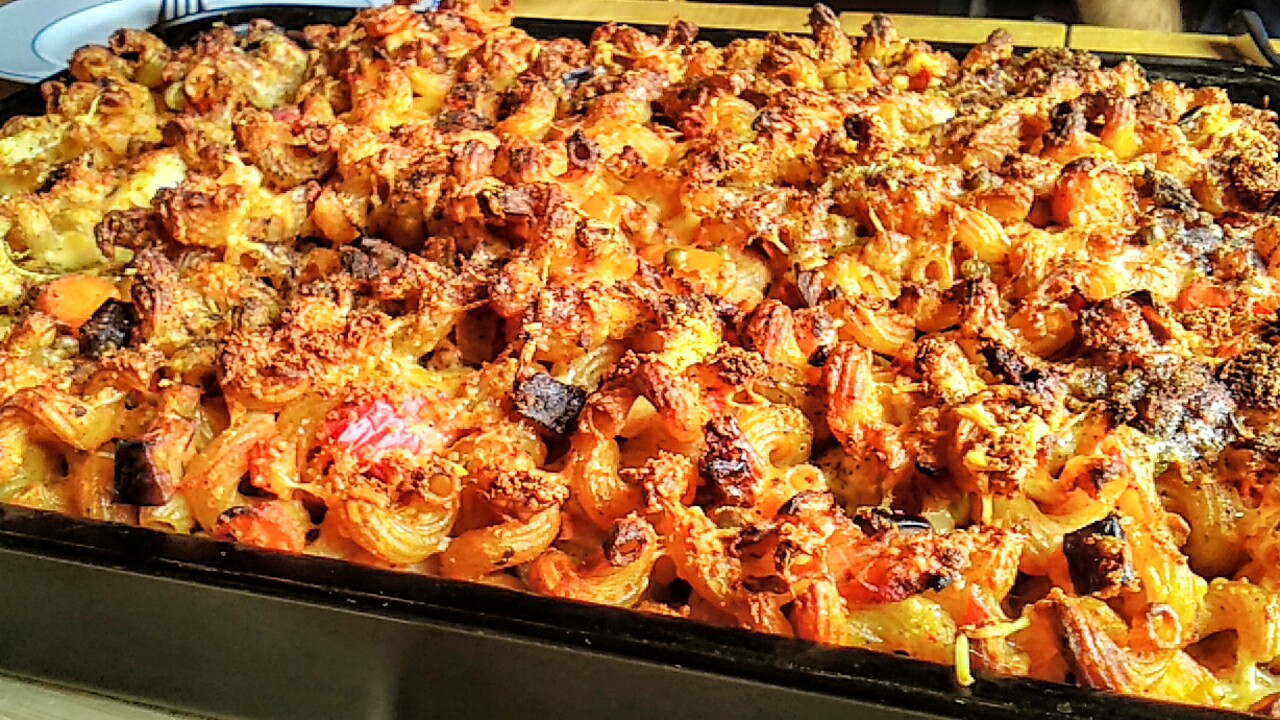 pasta il-forn
a pan… oil – a little garlic- then keep frying onions chopped little cubes- add aubergine chopped same . fry for some- then add polpa of thomatoes plus some tomatoes paste in the pot… add peas and keep cooking till its done… (taste to know is done pls) salt and pepper as how much you like. That's the sauce.
then boil 4 or 5 eggs to solid. and keep apart.
then cook pasta for just 5 min and when is ready put in a dish for oven. with the pasta add mozzarella round 3 raw eggs- the sauce and the boiled eggs chopped in 4. mix very well everything and before you put in oven put plenty of parmesan on surface..
it will be goooooood?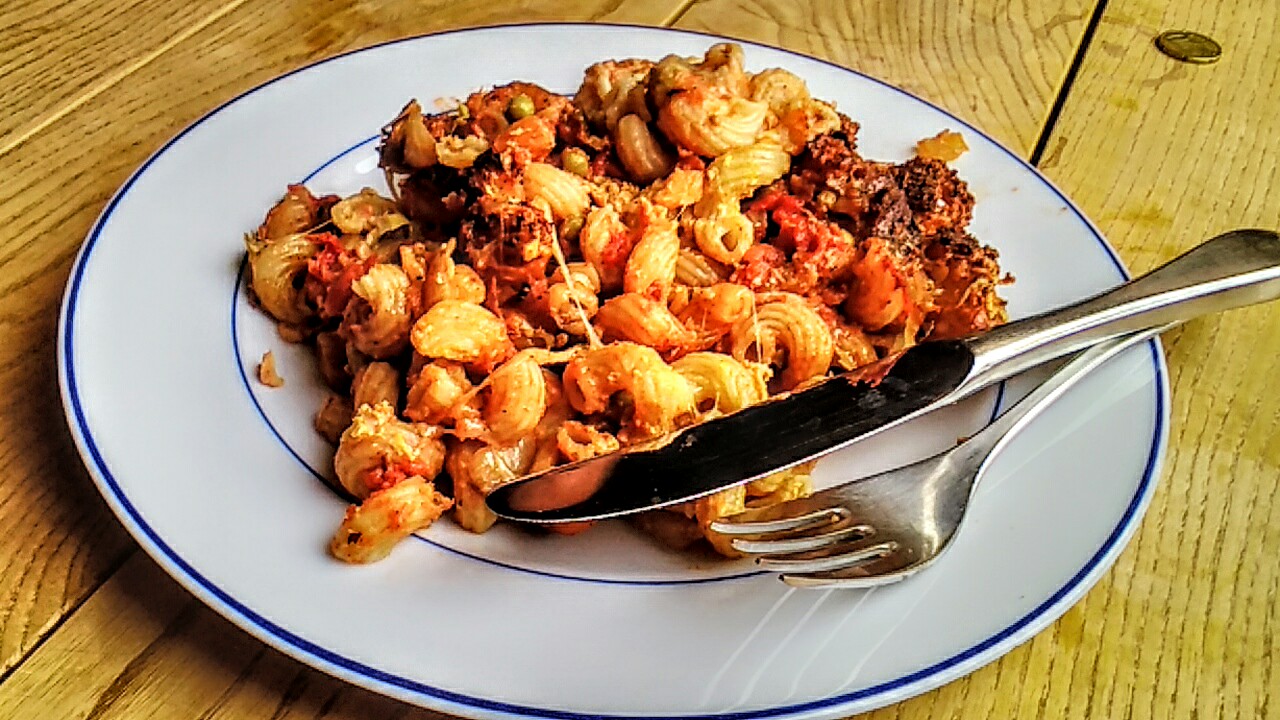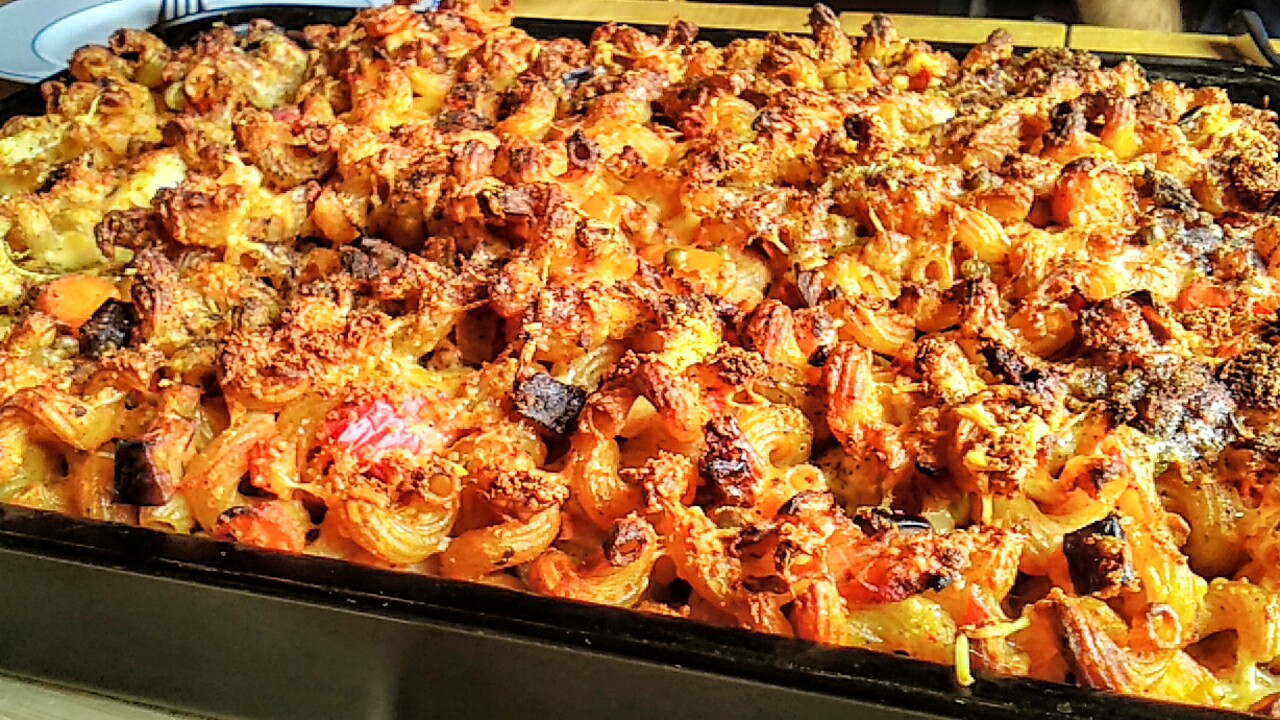 then expiernce will makes you perfect ( keep trying)?
……….
Omelett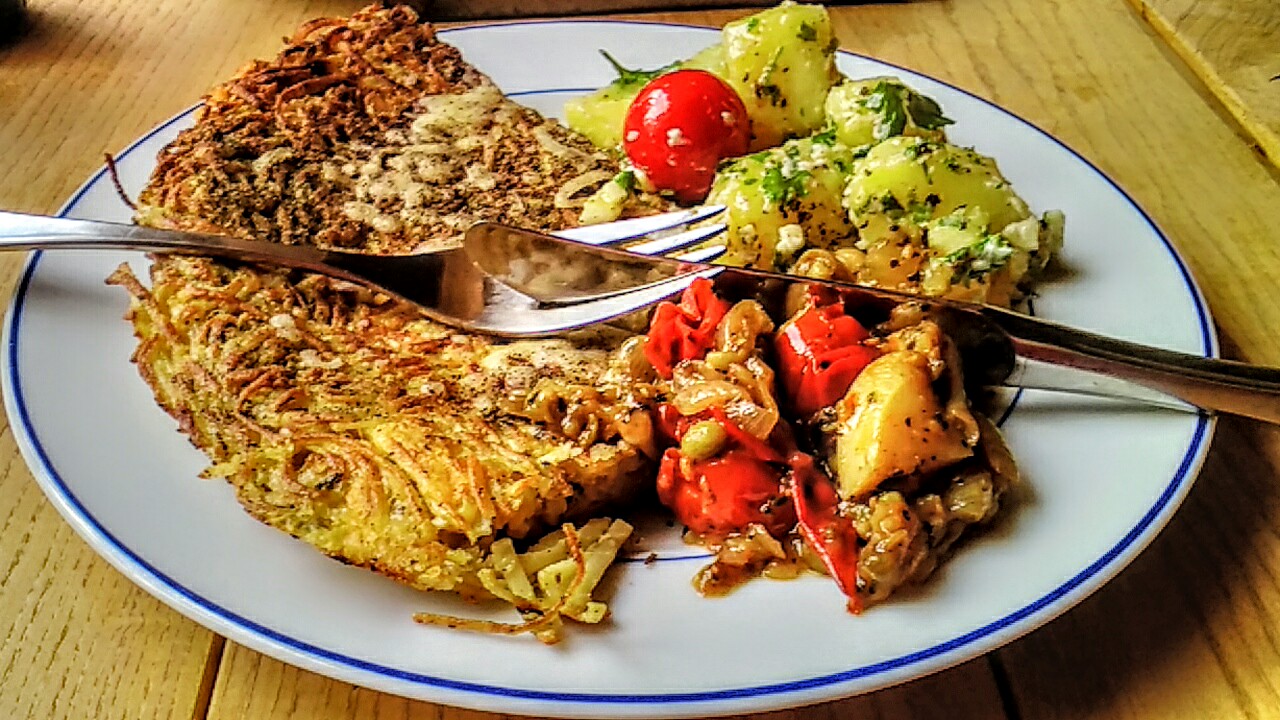 zukkini omlete
cut zukkini in small slices. put them in a frying pan with some olive oil. When ate ready keep them apart.
Fry as well some onions and garlic chopped very fine and while frying add pimentos sliced till everything is done. Beat very very well 4 eggs… add all the ingredients above in a bowl, add plenty of parmesan-a bit of rosemary salt and pepper
fry all in a very hot pan with some oil till the bottom is well cooked then with a lid of a pan flip it over and it will come out a delicious super omelette… amen